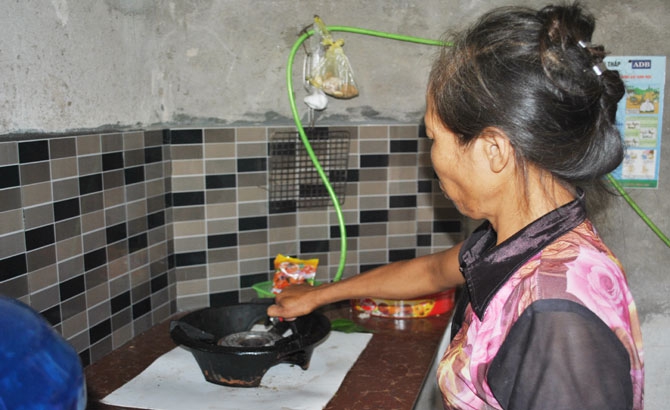 Households have biogas plants for stable fuel.
Most of the households have a stable source of biogas, which helps them have a good source of fuel, saving the cost of buying industrial gas, charcoal and fuel for cooking. On average, each household can save from 200 thousand to 300 thousand VND per month from this cost. According to experts, only a few years of use, can recover the initial investment capital from this form.

It is known that to achieve this effect, the LCASP project in Bac Giang province also held technical training on tunneling and biogas production for all project beneficiaries.