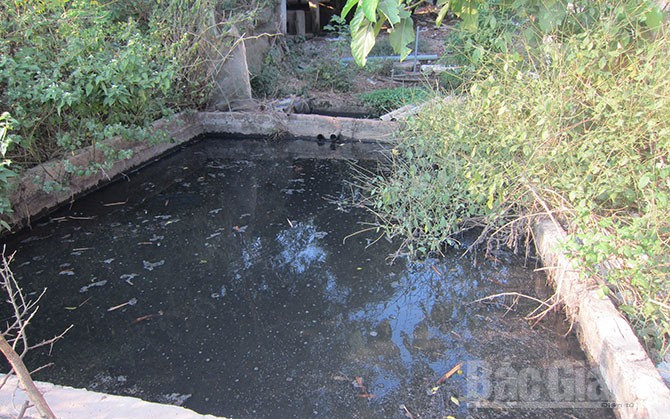 Expression of biogas tanks is overloaded.

Arrive at Bai Ca village at this time, from the beginning of the village, the odor smell up hard. The canal used to irrigate the diarrhea around the village in a black color with lots of domestic waste, plastic bags.
Mr. Hoang Viet Lam, villagers reflected: "On the days of raising pigs much waste, smelly foul smell everywhere. At meal time, many people do not even eat, sometimes in the house also wear a mask. In ditches, flies, dense mosquitoes. " In addition, the waste is deeply absorbed into the soil, permeating the water for many households.
Talking about this problem, Mr. Hoang Van Tuan, Vice Chairman of Tien Luc People's Committee said: "Bai Ca village has more than 300 households living, of which about 20 pigs scale up to thousands of children per litter. . To handle the waste, some households have built biogas plants but are overloaded. Households still discharge directly to the canal. Know that pollution but because it is the main source of income for many households, the commune has just reminded and has no sanctions.
Faced with the above situation, grassroots authorities should intensify propaganda among livestock producers to develop their economy in parallel with environmental protection. At the same time, in collaboration with specialized agencies to build biological safety model for breeding; Resolutely handle cases of deliberate violation, creating deterrent.