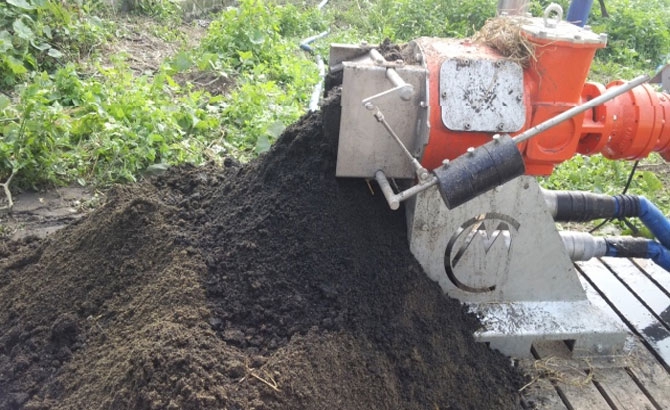 Stool presser is a new solution in animal waste treatment.
In fact, the use of biogas plant in Bac Giang has contributed to reducing pollution from animal waste and producing useful gas for human consumption.

However, if the capacity of the biogas reactor is not commensurate with the size of the herd of livestock, or does not use up all the gas produced, it will aggravate environmental pollution (especially on medium scale farms). And big) - Dr. Bui The Hung, LCASP Bac Giang Project.

In some localities, the application of animal by-products has resulted in the development of microbial fertilizers.

At present, the market has appeared the machine can squeeze fresh manure into dry manure. The price of each kind of press machine about 80 million VND, can press about 15 kg per hour.

Thus, a household can buy stool presses for collecting services for other households. For pig producers it is necessary to have a storage tank with lid closed, when the full tank will call the service to squeeze feces to suction. Small amounts of wastewater left after squeezing are sent to the biogas reactor for further treatment of the living gas.

This model will help to thoroughly deal with the environmental pollution in the context of biogas plants with fixed capacity capacity that the scale of livestock often change or lead to overloading tunnels.

According to experts, this is a new direction when livestock waste is a source of renewable raw materials but is being discharged, polluting the environment.