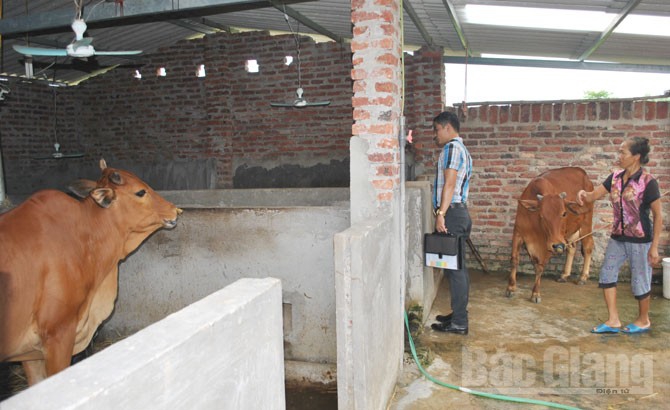 The Project Officer visits the actual situation of livestock production.
It is acknowledged that the Low Carbon Agriculture Support Project is being selected for a pilot model of waste disposal that attracts the attention of livestock producers. So please, he said, the purpose, the meaning of this selection?

As we have seen, in Vietnam in general and in Bac Giang in particular, most households are raising animals of different sizes. However, there are still many households that have not properly processed or disposed of animal waste. Therefore, the project to support low-carbon agriculture has been conducting consultancy, introduction and support for solutions to sanitary animal waste. Firstly, we chose the pilot model of waste treatment to sample the households to visit and study before replication.

Accordingly, the selection of this pilot model to treat waste, animal waste water; Help livestock producers make materials for production of high quality organic fertilizer; Create biogas running generator; To reduce environmental pollution and, at the same time, increase income for the people.

So what kind of models will the selected households carry out, sir?

There are two types of models for households to choose: the separation model at the site and the separation of mobile distribution in the household group.

What are the criteria for selecting participants for the pilot demonstration project?

There are 9 criteria for selecting households / farms, which are: there are environmental issues in livestock to be treated; Households have at least 1,000 pig heads (or equivalent); Have a spirit of voluntary participation in the model; Available infrastructure includes waste collection systems, liquid waste tanks, premises for installation of modeling equipment and solid waste storage after separation; Have human resources capable of receiving technology; It is convenient for households to visit, train and train; No financial problems: bad debt, land dispute ....; Priority is given to farms employing a large number of manpower, either women or ethnic minorities; Not violate the law and not in the process of executing / executing the sentences.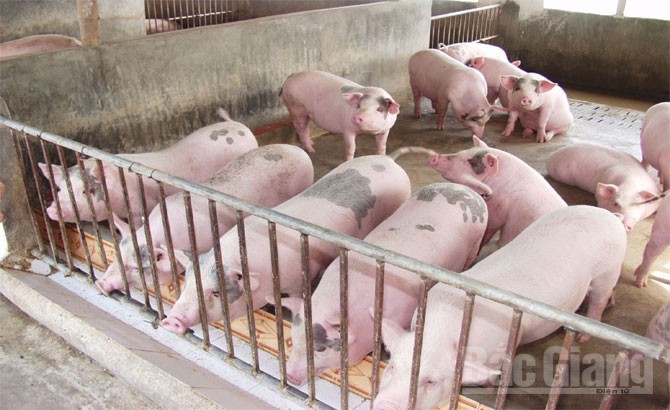 The project selects a model for the treatment of animal waste
Sir, how are the households participating in the project have rights and responsibilities like?

On the side of the project will invest technical support (technical guidance, training, information dissemination) and the main equipment. The equipment used by the project to implement the model on the farm / household participating in the model is the property belonging to the project, managed by the PPMU. After the end of the project (30/6/2019), the property is handled in accordance with state regulations.

On the other hand, the beneficiaries will be responsible for other expenses as proposed by the project which the project does not support.

Sir, to join, what object to implement procedures?

First, there is an application to participate in the model; Declare information about the household / farm; There is a written record of selection of the farmer / model farm; Write a commitment to model and sign a contract of responsibility.

Thank you very much!